About Us
Welcome to The Pie Company! We are a wholesale bakery located in Ripon, California. We create handmade pies just like grandma used to make! In our collection of 18 bold and delicious flavors, comes the sought after homemade touch on each and every pie! We offer frozen pies with the "take and bake" option and we also offer already baked pies in a handful of our retail locations as well! With 23 retail locations in Northern California, you are sure to find a spot that carries your favorite pie any time of year! Manufacturing in a small town, we are eager to be involved in the community! We offer a wonderful fundraiser program to help raise money for a wide variety of causes and needs! Feel free to explore the links above to find out more information!
We hope you enjoy our pies as much as we do!
Apple
Our Apple pie is far from ordinary! We use freshly harvested Granny Smith apples to fill this pie. We cook the apples before mixing in spices such as cinnamon. The fusion of slightly crunchy apples, that are sweet yet tart, give this pie an irresistible taste that will keep you wanting more!
Apple Cobbler
Want a little bit of extra flavor in your Apple Pie? This is the one for you! Fresh Granny Smith apples are used in this scrumptious pie. The right amount of seasonings to give it that extra oomph, and sour cream to give it a rich, creamy, smooth taste! Yes, that is right, we add sour cream to this Apple Pie to make it absolutely enchanting!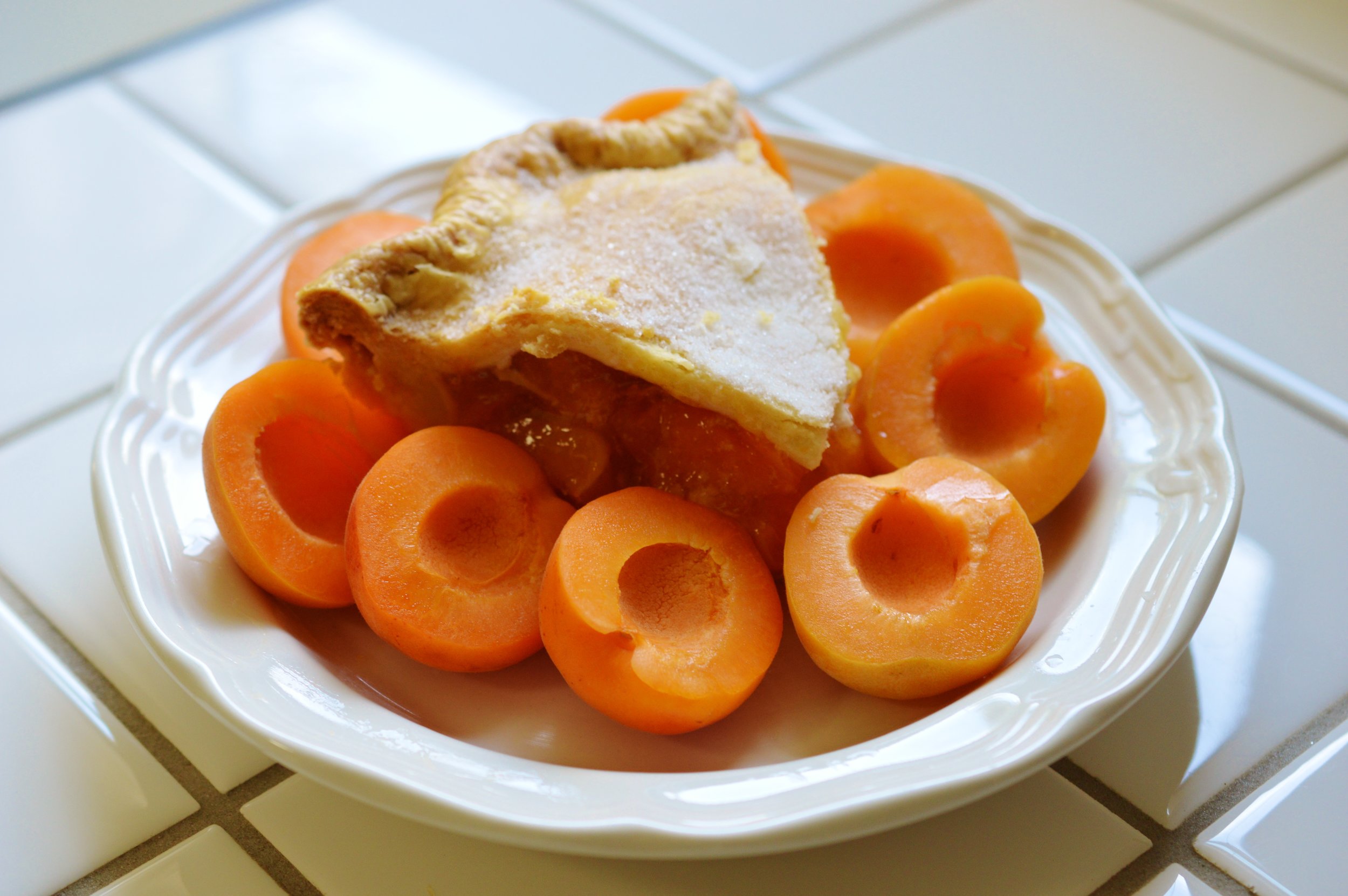 Apricot
Heavenly, superb and outstanding are just a few words to describe our Apricot Pie! Succulent apricots picked right here from the valley fill this pie for a natural invigorating taste! Every bite is refreshing and will make you reminisce about the beginning days of summer! If you're an apricot lover, this is the pie for you!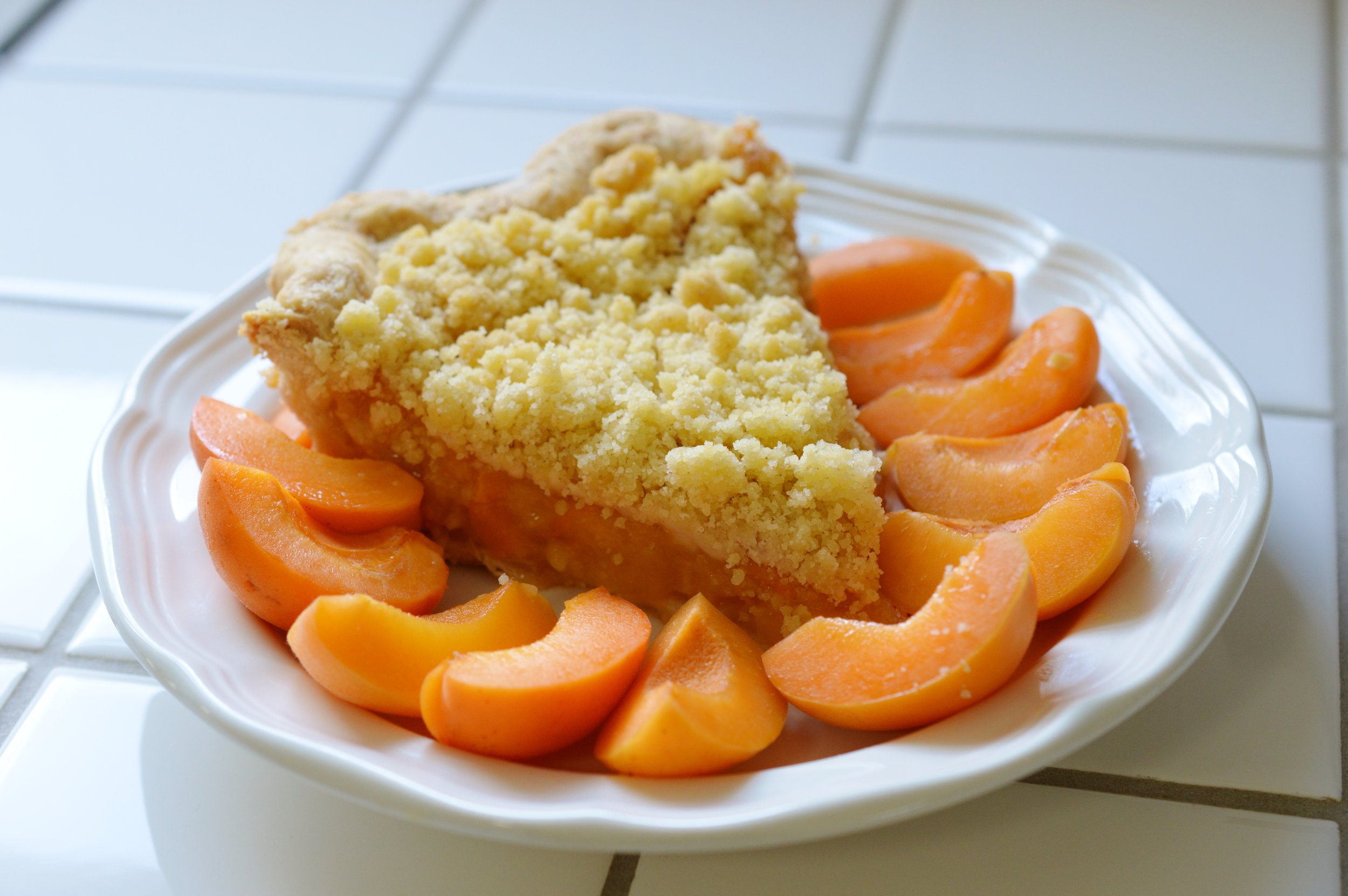 Apricot Cobbler
Some call it old fashion, comforting or mouth watering, but all of them fit this down home dessert! Made with fresh apricots right out of the Central Valley, with a twist! A creamy filling and golden brown topping make this a surprising treat!
Blackberry
This ooey gooey concoction will leave you on cloud nine! Fresh, ripe blackberries fill this pie from top to bottom to give it that right berry flavor! This pie contains whole berries, slightly mashed, which gives this pie a mind-blowing sweet yet tart taste! The perfect partner to a-la-mode!
Blueberry
This is a pie packed with fresh blueberries. The sweet and juicy berries we use in our pie give a refreshing eruption of flavor with every bite. It has been said that our Blueberry Pie will leave you in a pie induced haze!
Boysenberry Pie
This is one of our "berry" best flavors! Jam packed with only the best boysenberries we can find, this pie is tart and sweet all at the same time!
Boysenberry Cobbler
Our Boysenberry Cobbler is to die for! Vanilla and sour cream fill our traditional boysenberry filling for just the right amount of sweetness! Topped with our delicious crumb top, this is a family favorite!
Cherry
An astounding blend of sweet and tart cherries freshly picked from the orchards, this pie is "The Pie Guy's mom's favorite!" Our Cherry Pie is guaranteed to satisfy every taste bud in your mouth!
Dutch Apple
The Dutch Apple Pie has the same flawless taste as our extraordinary Apple Pie with the exclusion of the top. The Dutch Apple has a crumb top, which gives it the extra crunch you've been craving.
Mixed Berry
Can't get enough berries? Try this wonderful blend of blueberries, blackberries and raspberries! This pie is brilliantly mixed together with just the right amount of each berry. The blackberries and blueberries are sweet, while the raspberries give a hint of tartness. Mixed Berry is one of our customers' favorites! This pie leaves a smile from ear to ear on the daughter of "The Pie Guy."
Nectarine
Our exclusively fresh nectarine pie is sure to make your taste buds water! By using the most fresh fruit from the central valley, this pie is a sweet temptation! Each bite leaves you wanting just one more piece!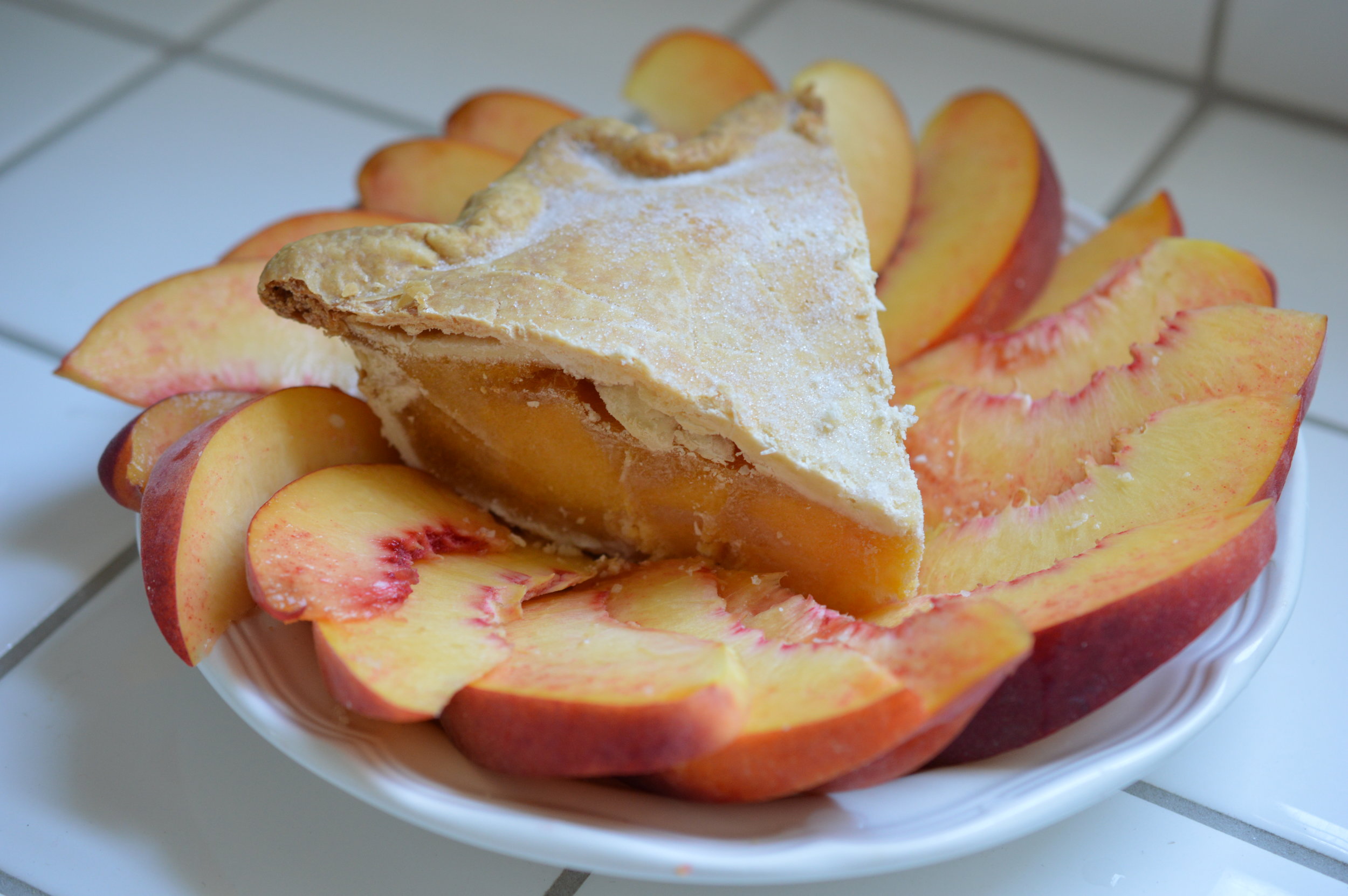 Peach
Taking a bite out of this pie is like taking a bite out of a fresh, ripe, juicy, yellow, summer peach. Utterly irresistible! This pie is abundant in sweetness. Every slice of Peach Pie is a slice of summer!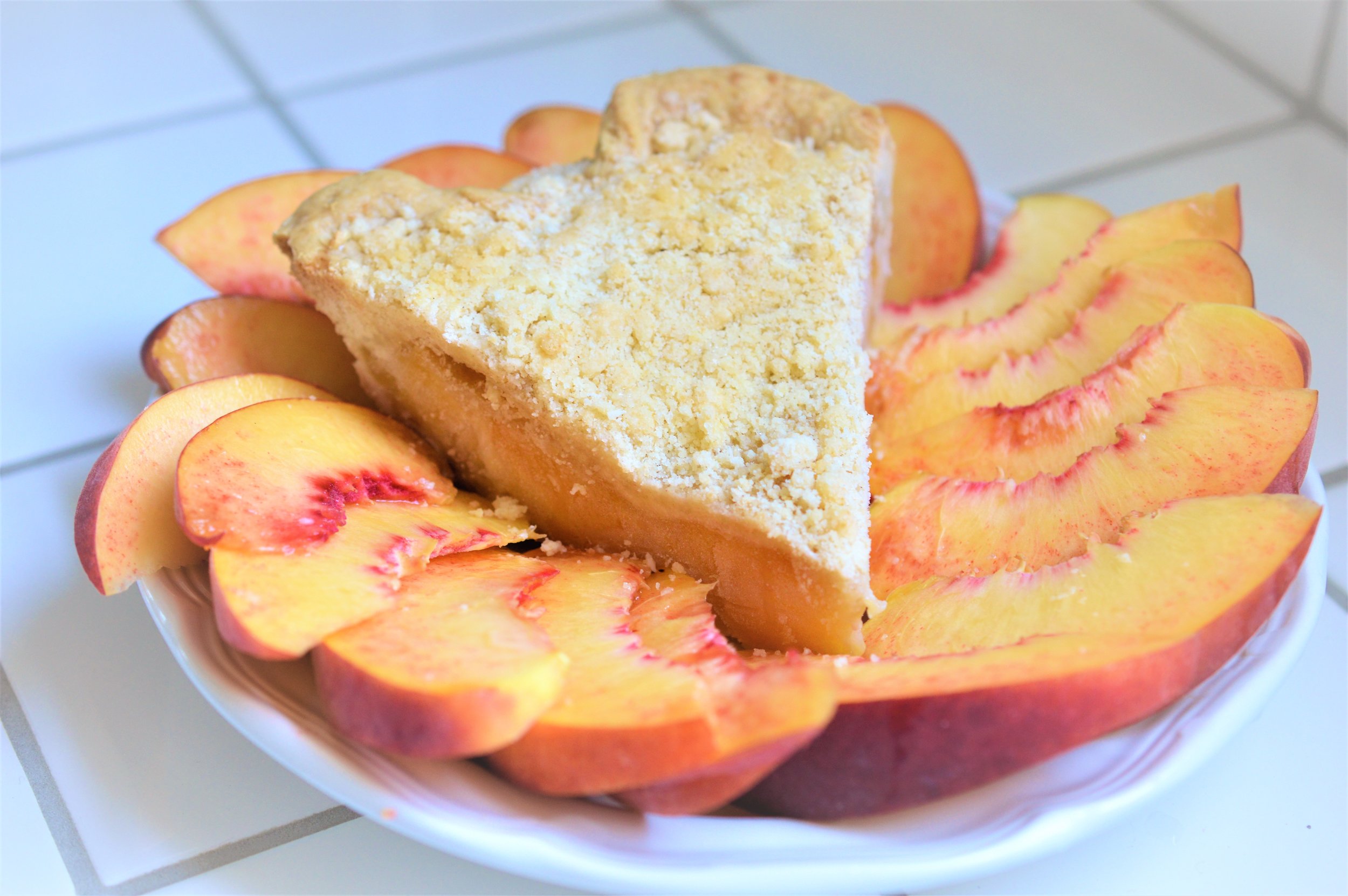 Peach Cobbler
Named a number one favorite pie by customers, this pie will blow your mind...or tastebuds! Made with the most fresh, juicy peaches in the valley, mixed with a vanilla and sour cream filling, topped with a sweet crumb top, this pie is a must try!
Strawberry Rhubarb
A twist on an otherwise traditional rhubarb pie. When you take a bite into this pie, two distinct flavors will jump out at you. The extreme tanginess of the rhubarb and the intense sweetness of fresh strawberries makes one tremendous mixture you are sure to find irresistible!
Pumpkin Pie
Our seasonal pie is our favorite part of fall! Capturing only the best spices and ingredients to create the most delicious pumpkin pie in our lineup! This is one you don't want to miss!
Chocolate Cream
Our delectable chocolate cream pie is made fresh daily at only one of our retail locations, Natures Country Corner! Rich chocolate cream fills this pie, with a delicious whipped cream topping. To top that off, we make our own chocolate shavings to finish off this scrumptious pie!
Coconut Cream
Our coconut cream pie is sure to make you fall in love! With a fresh cream top sprinkled with toasted coconut, you'll be enjoying this pie until the very last piece!
Lemon Cream
Our lemon pie is like no other! A sweet and tangy taste is sure to excite those taste buds of yours! Lemon filling with a fresh cream to top it off!
Strawberry Cream
Our seasonal strawberry cream uses fresh strawberries cut and prepared daily! Topped with our delicious cream topping, you're sure to want to try this over summer!
Banana Cream
Known as The Pie Guy's daughters "favorite pie", this one is sure to make you go bananas! Made fresh daily, you'll want this pie for all occassions!